For your stay in Carcassonne to be an enjoyable and successful experience, it's important to choose your accommodation carefully.
Because of its tourist assets, Carcassonne offers a wide range of accommodation all year round, catering for all budgets and preferences. You can therefore find exactly what you would like as long as you look for it early.
We have, however, chosen some people with whom we've worked for a number of years. We know them well and they have the same outlook as us. We've negotiated the best possible prices so that they are reasonable all year round, even in mid and high tourist season. For this accommodation, reservations should be made through us in order to benefit from Ludo Expression's special price!
Friendliness
A host family
For our Offer 2 (intensive courses), we suggest accommodation in a host family whom we've carefully selected. We ask our families to offer our students:
A private room with one bed or two (bedding provided), storage space or cupboards, and a table or desk and a chair.

A family or private bathroom, and the same for the toilets.

Breakfast and dinner with the family (half-board) from Monday to Friday + lunch at the weekend (full board).


Time every day for sharing and for conversation.
Each family hosts one student only (or a couple) each time.
1 week (7 nights)

265 €

2 weeks (14 nights)

530 €

3 weeks (21 nights)

795 €

4 weeks (28 nights)

1 060 €
Please don't hesitate to contact us if you would like more information.
Encounters and unbeatable prices
The Youth Hostel
Presentation of the youth hostel and reservation online:
It's in the heart of the mediaeval City (a Unesco World Heritage site), 15 minutes on foot from our school.
Accommodation in bedrooms with 1 to 6 beds.

Price for members: from 20 Euros per person (night + breakfast + bedding), to which must be added the tourist tax (0.77 Euros).

Price to become a member: Special offer 🡪 membership for 2021, valid 15 months, for only 2 Euros.
Independence
A furnished apartment
The CERISE tourist complex enjoys a great location only 10 minutes on foot from the mediaeval City, 15 minutes from our school and 20 minutes from the town centre. Its 82 apartments and studios are in 2 buildings set in a vast landscaped green space. The reception and the breakfast room are in a former manor-house which still has old-time charm. For relaxing, the complex offers access to its heated indoor pool, hammam and fitness room. All the studios and apartments are spacious and air-conditioned and have free wi-fi connection. All the beds have duvets.
For more information:
Cerise Carcassonne Sud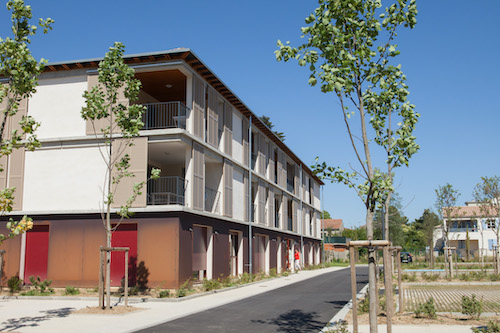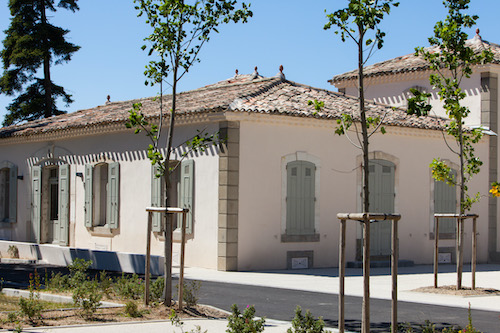 Ludo Expression special price for an apartment (1 bedroom) in this complex:
Tariff for an apartment


In low season and in mid-season: from 01/01/23 to 30/06/23 and from 01/09/23 to 31/12/23

1 week

441 €

2 weeks

882 €

3 weeks

1 323 €

4 weeks

1 260 €
In high season: from 01/07/23 to 31/08/23: Tariff on request.
+Tourist tax per night and per person: 1,43 € in all seasons.
Excellent value for money
Accommodation in a 2-star hotel
Au Royal Hôtel ** is ideally located in the lower town. You'll be very close to the town centre, 20 minutes on foot from the mediaeval City and 5 minutes on foot from our school. The hotel, which is entirely non-smoking, offers recently-renovated bedrooms, all with private bathrooms with hairdryers. Free Wi-Fi access is available throughout the hotel. The buffet-style breakfast is homemade. Enclosed and monitored car parking is provided. All the team of "Au Royal Hôtel" will welcome you in a simple, friendly and calm atmosphere. In short, a place which is excellent value for money and that we recommend without hesitation.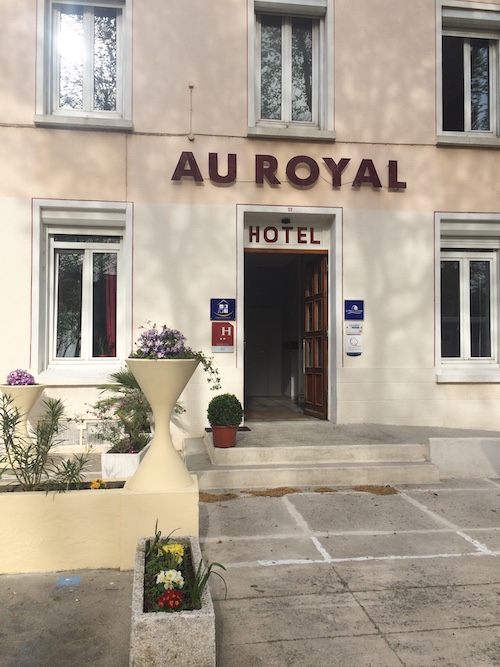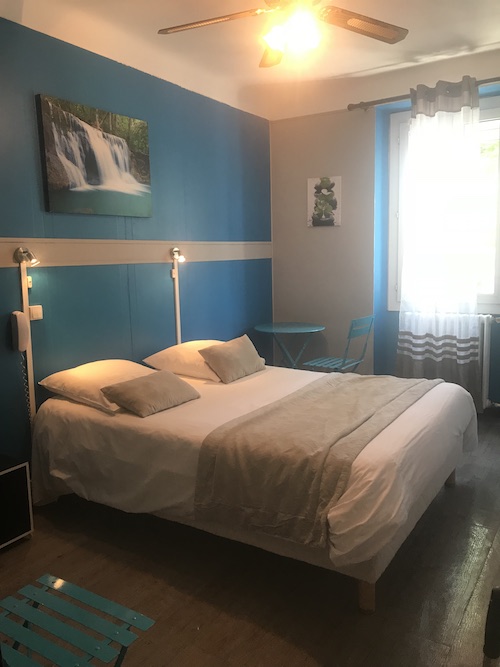 Ludo Expression special price: a double room with shower, including breakfast:

Price for one person


In low season: from 01/01/23 to 30/06/23 and from 01/09/23 to 31/12/23

1 week

280 €

2 weeks

532 €

3 weeks

798 €

4 weeks

1 064 €
In high season: from 01/07/23 to 31/08/23

1 week

406 €

2 weeks

770 €

3 weeks

1 155 €

4 weeks

1 540 €
+Tourist tax per night and per person: 0,99 € in all seasons.
Feedback from past students
Intensive course for 4 weeks, May 2019
The family were very friendly
I spent a month at Ludo Expression doing their intensive programme. This consisted of a 3 hour lesson in the morning and a 2 hour one on one lesson in the afternoon. My teachers were Dominique and Michele and they were fantastic! The lessons are very natural and tailored to suit everyones needs. The teachers are very patient and caring. Everything is in French which I think is a great way to learn and towards the end I found myself thinking in French! I improved enormously and would recommend this school, it is intimate and run by great people. Luc, Dominique's husband was always very helpful to deal with before arriving and a pleasure to spend time with on our once a week school outings. I stayed at a local homestay arranged through the school. The family were very friendly and this meant my lessons continued each evening as we shared deliciously cooked homemade meals.
Intensive course for 1 week, March 2016
Enjoyable and worthwhile week
I recently spent an extremely enjoyable and worthwhile week studying French with Ludo Expression. From the minute Luc picked me up from the airport, I was immersed in the language and culture of beautiful Carcassonne. In the mornings I studied as part of a group of four students, all of a similar level, and in the afternoon, I enjoyed a two-hour one-to-one lesson with Dominique. She is a fantastic teacher and explains everything clearly, concisely and with examples. As I wanted to make the most of my week-long immersive experience, I chose to stay with a family, who lived a short walk from the school. They were lovely and it really helped to put the French that I had learned during the day, into practice over a tasty dinner in the evening. I plan to return to Ludo Expression and Carcassonne, very soon.
Cours intensifs de 2 semaines, juillet 2013
Famille d'accueil, un excellent choix
Bonjour ! En Juillet 2013 j'ai suivi un cours intensif chez LUDO Expression. Je recommanderais le cours intensif à tous qui veut apprendre le français. Luc et Dominique sont des gens fantastiques : sympathique, enthousiaste et serviable. La qualité de l'éducation est aussi formidable. En particulier, j'ai vraiment aimé la façon dont c'est possible de personnaliser le contenu du cours. J'ai fait un progrès important en cause de ce cours, tant en parler le français qu'en l'écrire. Pendant deux semaines j'ai été l'invité d'une famille d'accueil très agréable. J'ai été accueilli chaleureusement dans le cercle d'amis et la famille de ma hôtesse. C'était une occasion excellente pour pratiquer le français j'ai obtenu pendant les jours dans l'institut. En somme, j'ai passé un séjour instructif et agréable dans la belle ville de Carcassonne !